Lisa M. Prather, Au.D.
Audiologist in Naperville, IL
Ear To Ear Hearing Solutions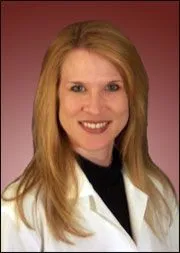 Ear To Ear Hearing Solutions is directed by Lisa M. Prather, a Doctor of Audiology with more than 20 years experience and a passion for working with the hearing impaired. Dr. Prather began her career as a licensed audiologist at Lutheran General Hospital in Park Ridge in 1992. In this capacity, she provided hearing healthcare services to newborns, pediatrics and adults. In 1997, Dr. Prather became Director of Audiology at Hinsdale Hearing Services, where she managed all clinical and administration services. In 2004, Dr. Prather formed Ear To Ear Hearing Solutions as an independent audiology facility where she can provide personalized hearing healthcare and support to people with hearing impairments.
Dr. Prather holds a doctorate degree in Audiology from the Pennsylvania College .